White labeling. It used the be the process of buying cheap goods, slapping your company sticker on them, and selling at a profit.
Today, with the entry of software white labeling, it has grown into the easiest way to establish yourself as a market leader.
How could a white label partnership help your pursuit of market domination? Read on.
Pros for your business
The decision to white labeling one or more software solutions brings with it an array of advantages and growth-related opportunities for your business.
It lets you provide a wider array of products to your customers.
This allows you to be a one-stop-shop for customers who need many solutions and minimizes the threat of competitors intruding on your turf.

White labeling rather than developing, allows you to grow faster as development is very time costly. With a tested and tried white label solution, your business can enter a new market pre-established.

Spending fewer resources on software development lets you double down on business development and sales instead, helping your company grow more rapidly.

Choosing a white label partnership also greatly reduces the risk to your company, as you can easily terminate the agreement, if you are not seeing the expected results.
and for your customers.
Another side to white label-related advantages is the benefits that great software has for your customers.
The perceived risk of doing business with you drops dramatically if you can offer them a stable data-management solution and secure their data-assets.

Offering your customers a great analytics platform adds to your brand image, as it eases their work tremendously.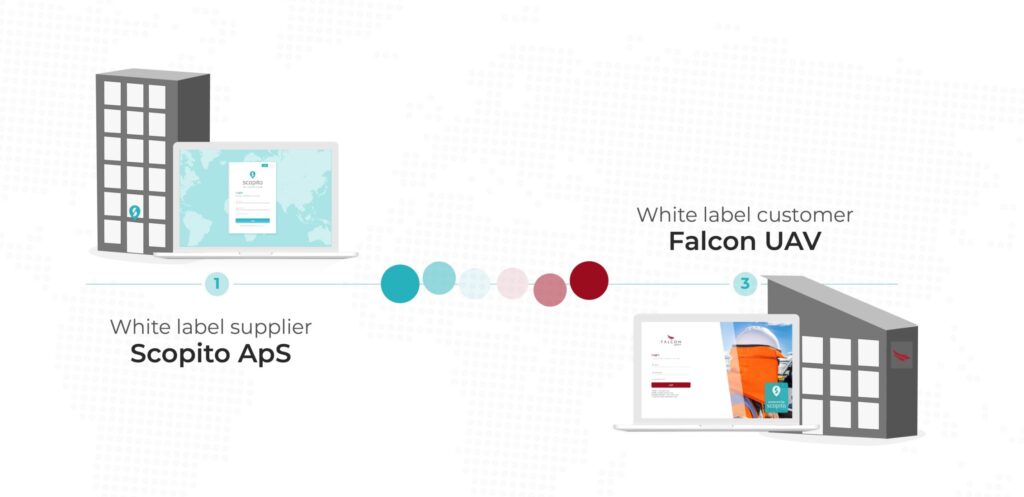 Scopito and Falcon's white label partnership.
A leading aviation company in the MENA region, Falcon Aviation, recognized the benefits of a white label partnership for their new UAS division.
Chief-pilot onshore, George, had a vision for the future for Falcon. He wanted to incorporate drones and UAS systems into the company, and together with Keiwan, he started to build the UAS division of Falcon Aviation.
They hit a roadblock however, when it came to data management. Considering the risks and rewards, they decided to enter into a white label partnership, rather than venturing into costly and risky development.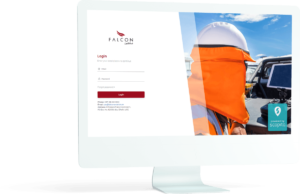 On partnering with Scopito.
Below Keiwan Abdulrahman is answering some questions about Falcon's choice to white label the Scopito platform.
What lead you to consider Scopito as your choice for analytics platform?
"Since Falcon Aviation already had a good and well-known reputation in the aviation industry we wanted the best possible platform when we entered the UAS sector.
There is nothing that is really like Scopito out there. And from day one, the contact we had with Dani and Ken just felt right for us. It has always been very important for us to have a good relationship and good chemistry with our partners.
Therefore Scopito, because its complex and comprehensive solution, was an obvious choice for us."
Why did you choose a white label partnership, rather than using Scopito "out-of-the-box"?
"We wanted to enter the sector as a full drone solution with our own branding. We believe it is what we need to reach our goal of being the GOTO company in the MENA region when it comes to UAS solutions."
Looking for a white label partnership?
Scopito White Label starts at €15,000/year.
Contact us to hear more and get a product demo.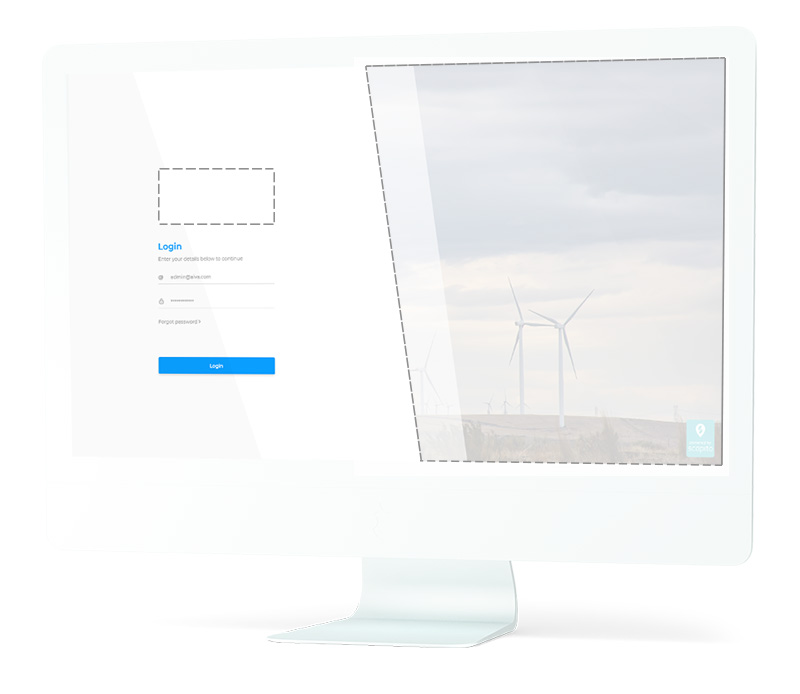 ---